THE RISE OF REFILLABLE BEAUTY
Many of us factor a brand or company's attitude and approach to environmental concerns into our buying decisions. The team at Arthur Edward work with some of the most inspiring and inventive people in the cosmetics and beauty industry, and we're always on the lookout for developing trends and technologies.
THE REFILL REVOLUTION IS COMING
Along with reducing use of plastic and single-use packaging, refillable beauty is on the rise. According to Mintel, the number of refillable beauty, cosmetic and personal care product launches doubled between 2016 and 2019. And the pace is still growing.
Refill stations are popping up in stores for food ingredients and detergents, and it is forecasted that we'll increasingly see them for beauty and personal care products too. Customers will be invited to bring their own jars, containers and bottles into store to refill for a lower price.
And as a further step in becoming more environmentally friendly, deposit return schemes are predicted for the UK. In the beauty category this is easiest for brands with their own stores, so it's not surprising that the early adopters are brands like The Body Shop, L'Occitane and Neal's Yard.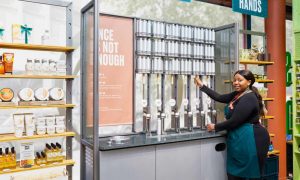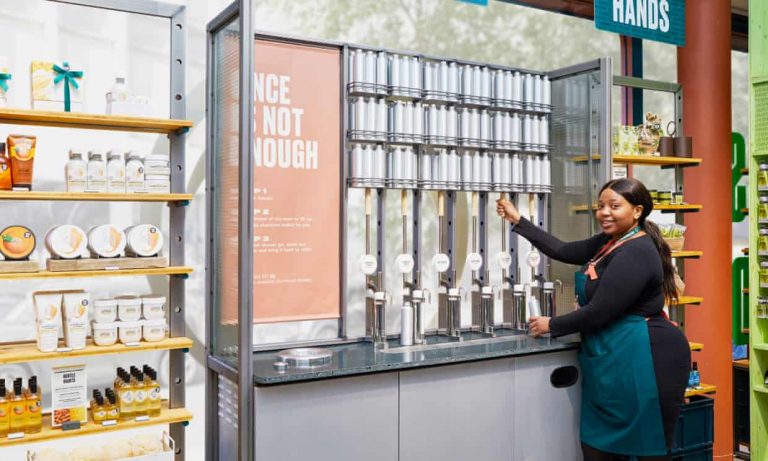 CHECKING IT OUT
On a recent, all-too-rare, lunchtime shopping trip Heidi popped into The Body Shop on Bond Street to visit their new 'activism zone', which includes a Shower Gel refill station.
The refill process is simple. You buy the refillable 250ml aluminium bottle and fill it with your pick from the four special edition Shower Gels available on tap. They have some cute labels you can apply to the bottle, and a member of The Body Shop staff will apply the right rear label for the Shower Gel you chose, with all the legally required information.
You'll pay £6 the first time to get started; £2 for the bottle and £4 for the Shower Gel. After that, each refill will cost you £4, saving £1 on the regular 250ml Shower Gel pack. The Body Shop is changing the special edition Shower Gels seasonally, so you can try a new one each time you go.
BEYOND LOCAL, THINK GLOBAL
These sustainable ideas and innovations are spreading way beyond our own town, country or even continent.  Global corporations are taking the trend worldwide and inspiring locals in all their territories to follow suit, especially in areas where plastic reduction is needed most.
For example, the Philippines is a major contributor to plastic pollution in our oceans. To help fight this, Unilever has provided refill stations in shopping centres in Manila, aiming to change people's dependence on single-use plastic containers. Customers there can bring in any empty bottles to refill with a variety of products from brands such as Sunsilk, Creamsilk, TRESemmé and Dove.
AND NOW IN COLOUR: REFILLABLE COSMETICS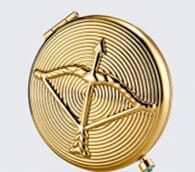 It is not just body and hair care products that customers can refill.
Estée Lauder is offering a limited-edition, refillable Zodiac Perfecting Pressed Powder, available in all 12 zodiac signs.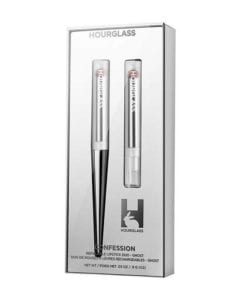 Hourglass cosmetics recently launched their Confession Refillable Lipstick Duo. It's an ultra-slim lipstick that is sold with a refill unit. Its sustainability has been recognised when Hourglass was voted Winner of Refinery29's 2019 Beauty Innovator Awards in the category Sustainable Shop. Great work!
If you're looking for a job or looking for staff in the cosmetic, beauty or personal care industry, Arthur Edward Recruitment can help you find your perfect match. Just give us a call on 0207 052 1038 or fill in the 'Get in Touch' form below. We look forward to hearing from you!