NEW UK IMMIGRATION SYSTEM INFORMATION
On 1st January 2021, a new UK Immigration system comes into force.
It's a points-based system that treats EU and non-EU citizens equally. Points are assigned for specific skills, qualifications, salaries and shortage occupations. Visas are awarded to those who gain enough points.
Arthur Edward has collated information about the system published by the UK Government in July 2020.
For more details and the latest information, go to www.gov.uk.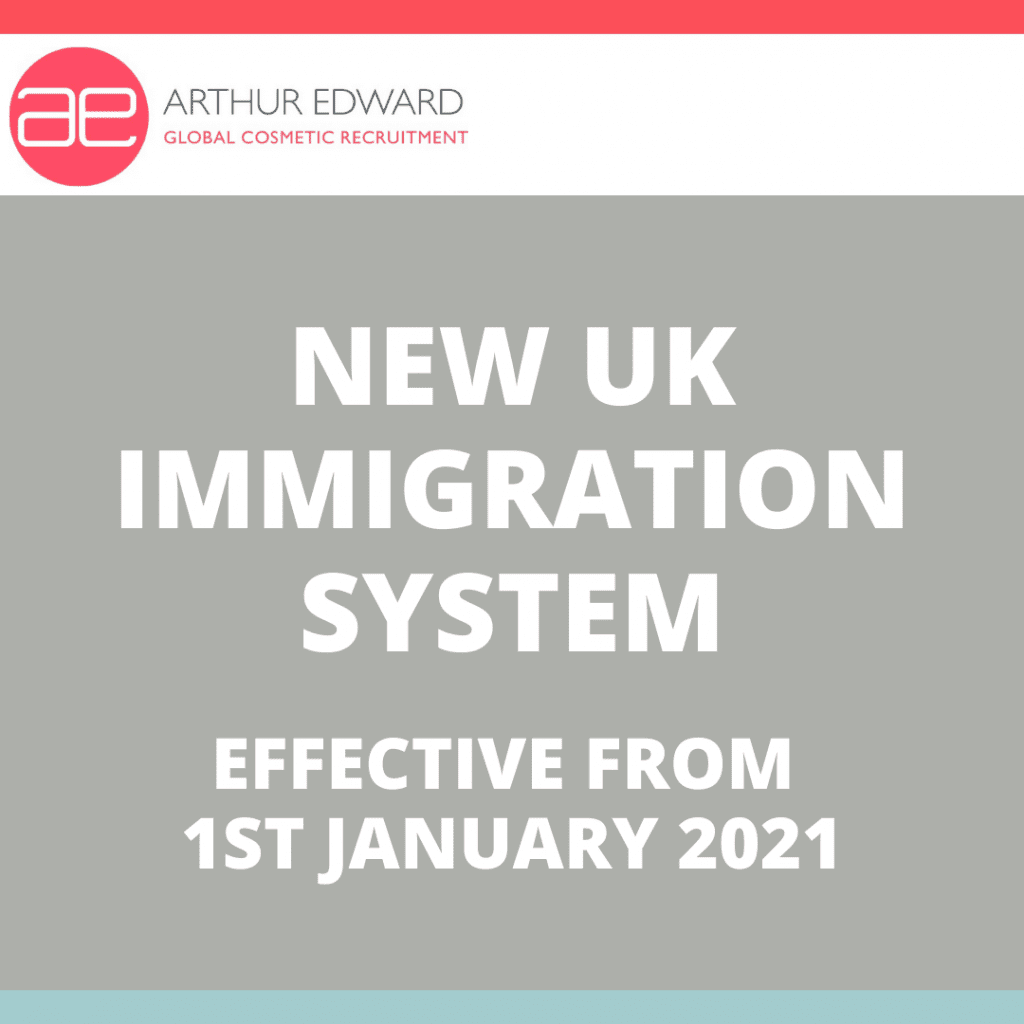 DISCLAIMER:
Arthur Edward provides these surveys and reports for public use. Arthur Edward is not responsible for, and expressly disclaims all liability for, damages of any kind arising out of use, reference to, or reliance on any information contained within the document. While the information contained within these documents are periodically updated, no guarantee is given that the information provided in these documents is correct, complete, and up-to-date. These surveys and reports contains data specific to the Cosmetics and Personal Care industries and reflects only the responses obtained from respondents and our own views. The mention of third-parties within the document does not constitute an endorsement by Arthur Edward of the parties or their products and services.