WORKING THROUGH THE COVID-19 CRISIS
Arthur Edward Recruitment's snapshot of life in the Beauty, Cosmetics & Personal Care Industry during a Pandemic.
With almost 20 years of supporting companies, clients and candidates in the industry, we wanted to hear how the Covid-19 pandemic is affecting our friends and colleagues, and how they are preparing for the future.
Survey responses were gathered between 9th and 23rd June 2020, with 670 participants.
As the Survey reveals, this is a time of uncertainty for everyone working in our industry. The pandemic has accelerated changes to the retail landscape and the shift to digital, leading both companies and individuals to reconsider their plans for the future.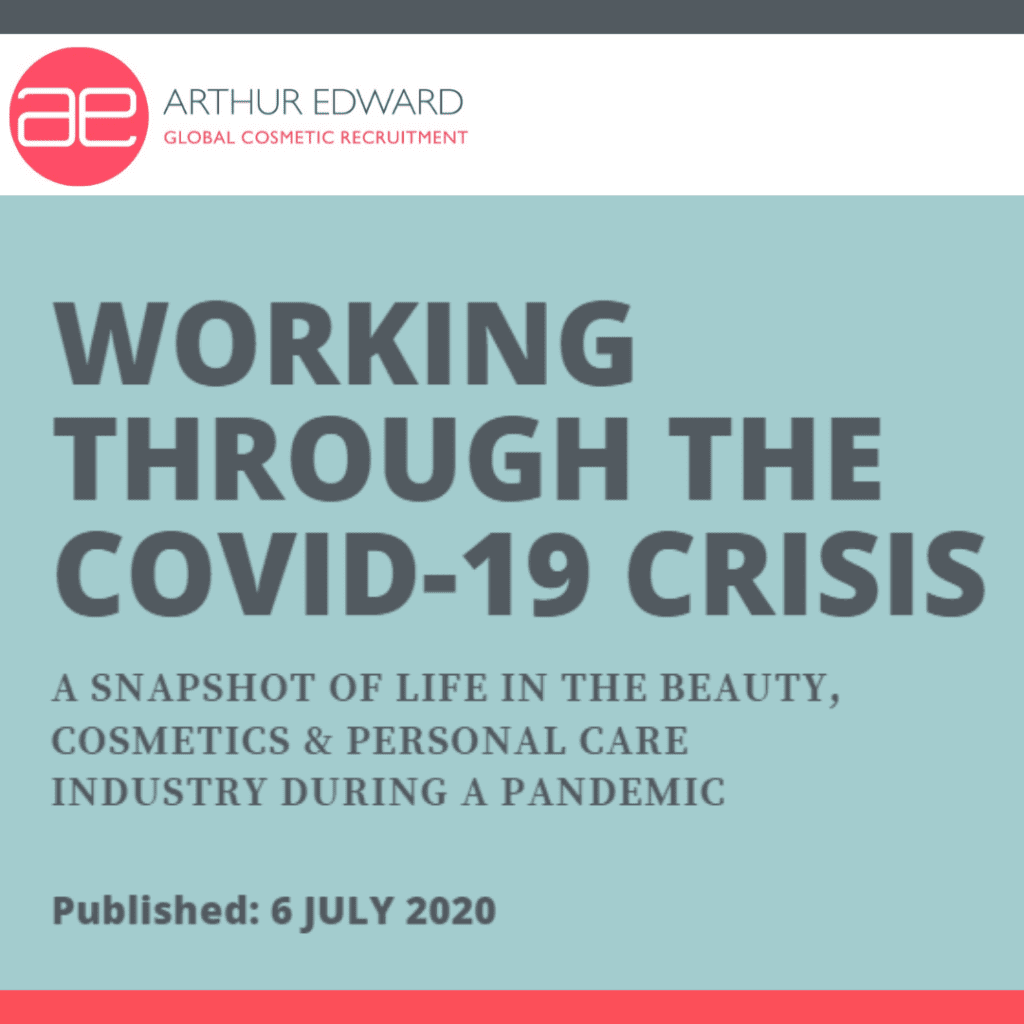 DISCLAIMER:
Arthur Edward provides these surveys and reports for public use. Arthur Edward is not responsible for, and expressly disclaims all liability for, damages of any kind arising out of use, reference to, or reliance on any information contained within the document. While the information contained within these documents are periodically updated, no guarantee is given that the information provided in these documents is correct, complete, and up-to-date. These surveys and reports contains data specific to the Cosmetics and Personal Care industries and reflects only the responses obtained from respondents and our own views. The mention of third-parties within the document does not constitute an endorsement by Arthur Edward of the parties or their products and services.